Podcasts
Bridgetown Audio Podcas‪t‬
There are full messages, but also just short daily meditations on scripture.
Apps For Your Phone
You can search for these on Apple or Android app stores.
Daily Prayer
An app that offers short Morning, Midday, Evening and Late Evening Prayer and Scripture.
Reimagining The Examen
An app that leads you through the examen prayer. Designed to be done before bed.
Download on App Store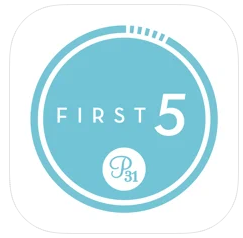 First 5
This app provides a short Daily Bible Reading meant to be done within the first 5 minutes of day. Instead of scrolling social media when you wake up, start here.
Soultime Christian Meditation
Soultime offers daily meditations, helps track your mood over time, and puts a high priority on good sleep. However, this is the one app on the list that is not free. There is a very limited free version, but the full version is $7.99/month.
Support Groups
Crossroads Christian Church offers support groups that meet on Monday evenings to provide practical, real-life solutions in a Christ-centered atmosphere.
Addiction Resources
Celebrate Recovery
Thursday's @ 6:30 PMCelebrate Recovery is a great place to fellowship and celebrate God's healing power in our lives through the eight recovery principles found in the Beatitudes and through Christ-centered 12 Steps.
Find Out More
Brentwood Springs
At Brentwood Springs, we offer integrated treatment programs for mental health and addiction designed to work with you through each step of recovery. We assess and personalize programs and services to help you become happier, stronger, and healthier than ever before.
Visit Website
12 Step Recovery
For those struggling with addiction,freedom can seem impossible on your own.The Accent on Christ 12-Step Recovery program provides a strong support system. It's a confidential, Christ-centered, non-residential 12-step recovery program designed to serve as a strong support system to help any addiction or life-controlling issue.• Meetings are Mondays, Wednesdays, Saturdays, and Sundays from 7:00 – 8:00 p.m. in the Accent on Christ building on the ECLC campus
Visit Website
General Resources
The below resources connect to many different topics.
Deaconess Support Groups
Deaconess Health System offers a wide variety of classes and services to help the community stay healthy and live well.
View Support Groups
Evansville Christian Life Center
The ECLC has multiple services with the mission of helping people move from a place of need to their potential.
Visit ECLC Website